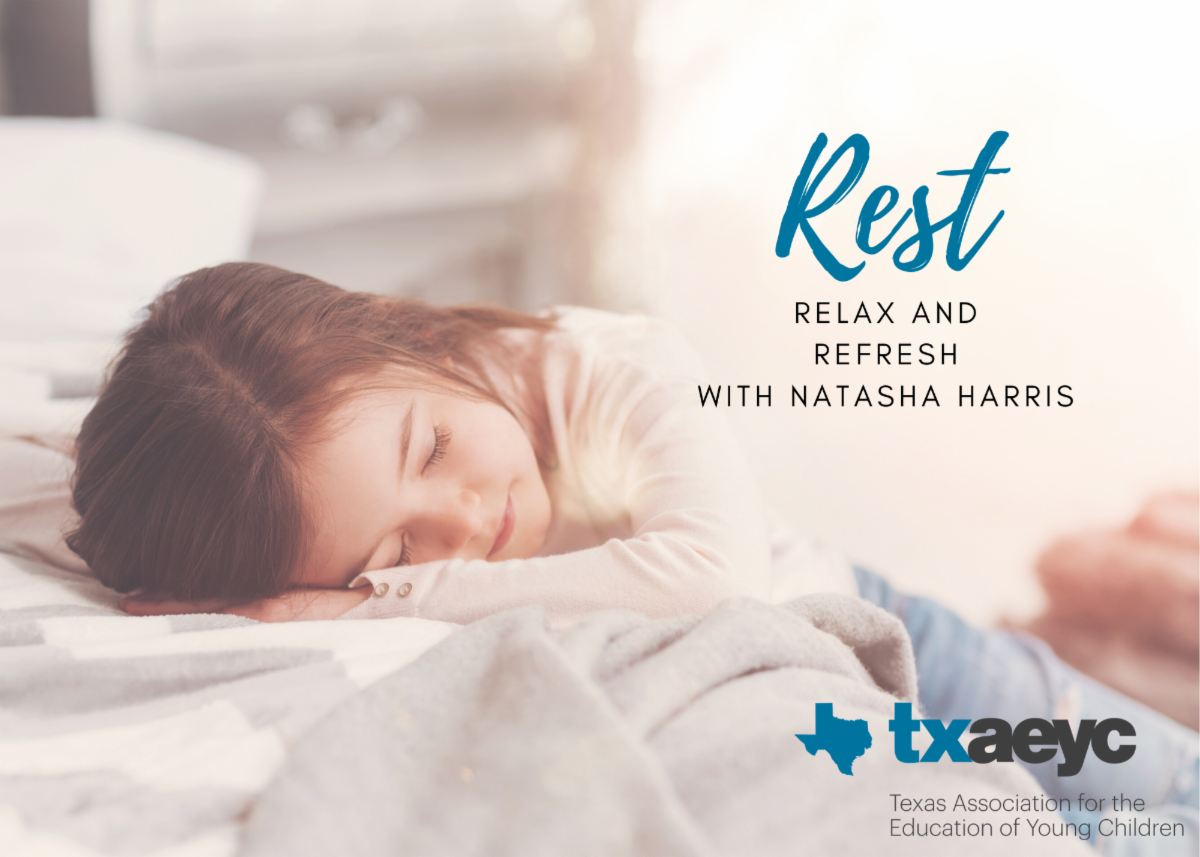 Join TXAEYC for a webinar to Rest, Relax, and Refresh
In today's time, we are faced with numerous stressful situations. What are some effective tips to create a peaceful and relaxing atmosphere?
During this webinar, TXAEYC welcomes Natasha Harris to guide us as we discuss stress management techniques and ways to implement relaxation, rest and mental refreshment.
About the Trainer: Natasha Harris
Natasha Harris is the Founder, Presenter & Executive Owner of Integrity Training & Professional Services. Her focus is Early Childhood Education, with a specialty for leadership, management, and administrators. Natasha is also a Texas Child Care Health Consultant, licensed in 2017 through Texas AEYC.
Natasha has always had a love and passion for administration and education. Her goal as a Leadership Developer is to transform business leaders from being average to becoming the best in their industry. She is also passionate, as it concerns entrepreneurship and believes each person has a given talent or gift which can be converted into a successful, service- based business.